LA Cala de mijas lions club
It is great that news of our work at Donkey Dreamland is spreading. The La Cala de Mijas Lions Club, which is part of the International Lions Club, recently made a donation to cover the hay and starw costs for three months. Donations like these make a huge difference and mean that we can focus our energies on Rescuing, Recuperation and Rehoming. Plus with less time needed for fundraising, we can spend more time educatng. 
Lions Clubs International is the world's largest service club organization with more than 1.4 million members in approximately 46,000 clubs in more than 200 countries and geographical areas around the world.
To show our appreciation, Amaya and her team hosted a luncheon at the sanctuary for the Lions members.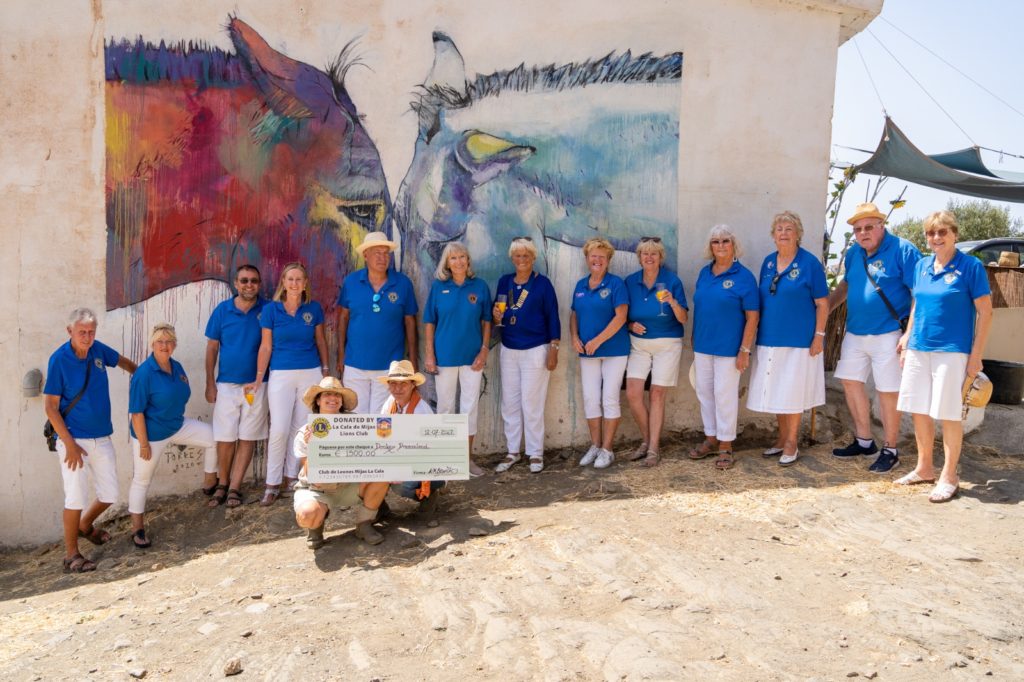 Signup to our blog
Get updates sent direct
Subscribe to our blog below and never miss news and events at Donkey Dreamland