Olivia is walking around like she owns the place
Olivia was placed with Lucky in a new home down at the bottom of the Sanctuary. It works for them both, as Lucky likes to know he has company even though he keeps himself to himself – and Olivia likes to be left alone! But sometimes Olivia wants to show that she is the boss at Donkey Dreamland, so she escapes and walks up the hill to her old home (which just happens to be next to the hay store!)
It's great to see, because it means she is comfortable and confident to make the uphill trek! 
She is feeling good thanks to the revisions of our vet twice a month and the expensive medication,  special oils and nutritients we are giving to her. And it is thanks to her many supporters that we are able to provide her with this care.
Lucky is doing well too. So long as he has some company in his paddock, he is very content.  When Olivia elects to go walk about, he gets a little upset, but he soons settles down when she returns.
The main concern with Lucky is the fact that no matter what we do, he is not gaining any weight. We had the vet out again the other day, just to give him another full medical check up. His teeth were done a few weeks ago, but we had them checked again just to be sure there is nothing obvious causing him difficulties to eat. That said, he is eating plenty, but he just isn't converting the food to visible weight gain.
We will keep an eye on his weight situation, but overall we are so delighted to have recsued him. He definitely has some sight and he is just amazing to have around. Donkey Dreamland may be first and foremost a Donkey Sanctuary and Rescue Centre, but are so happy to have Lucky with us.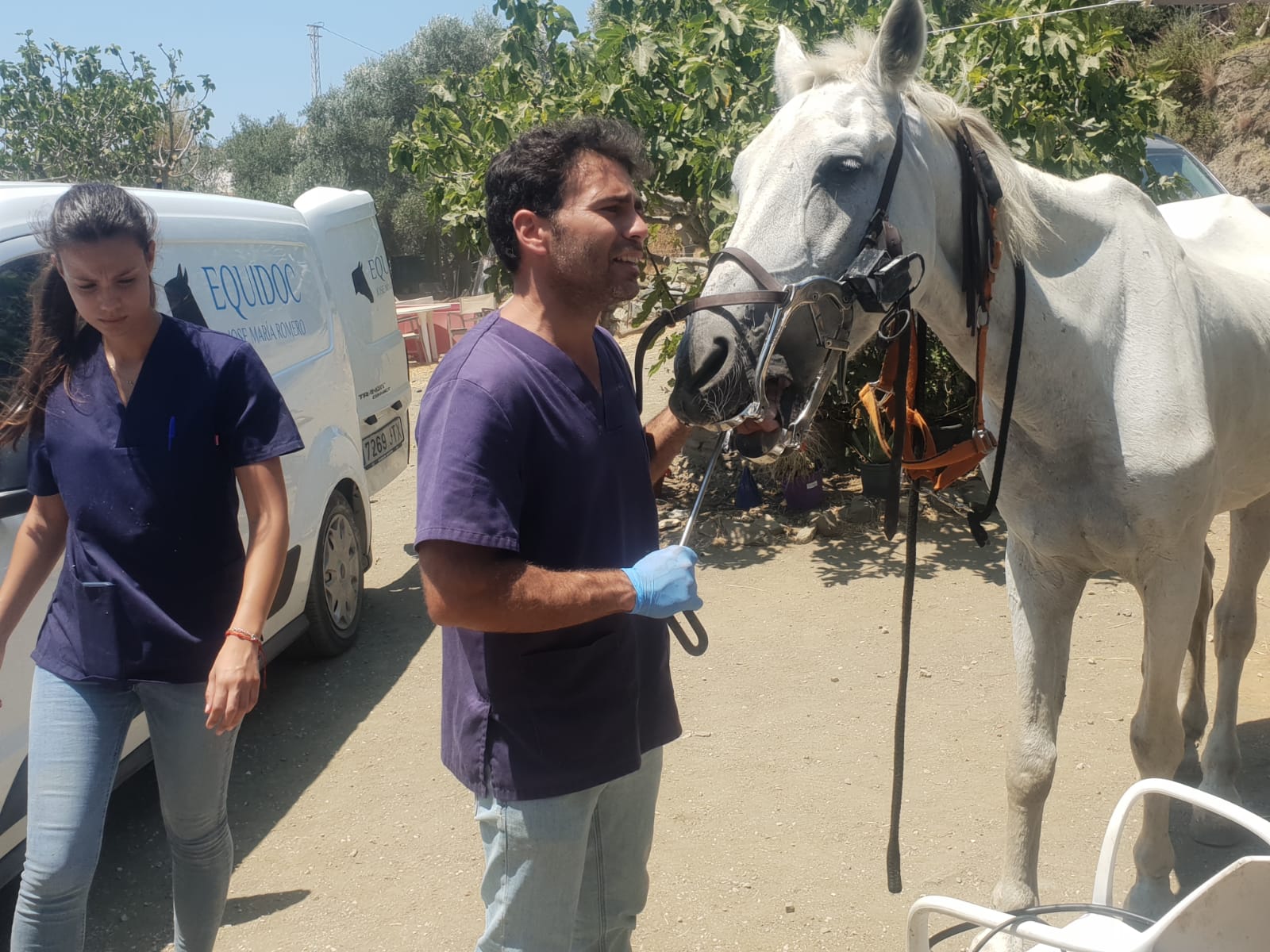 Signup to our blog
Get updates sent direct
Subscribe to our blog below and never miss news and events at Donkey Dreamland