WELCOME TO DONKEY DREAMLAND -
a rescue centre for donkeys and a donkey sanctuary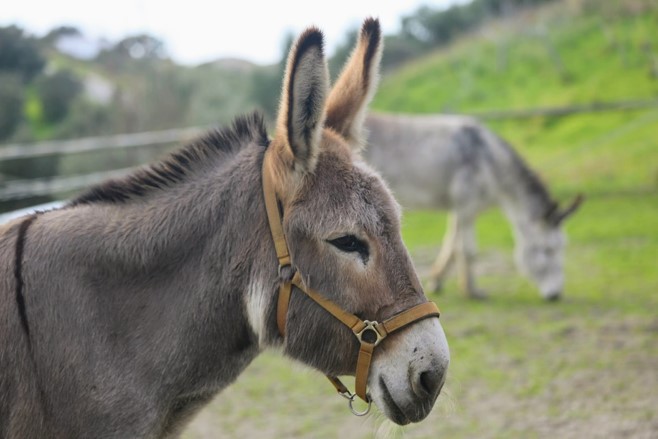 Donkey Dreamland provides a home for donkeys free from pain and suffering, surrounded by people who offer love and respect in a calm and tranquil setting. Throughout history donkeys have served us well, worked hard and have, at times, been abused. Donkey Dreamland aims to restore their dignity, whilst providing support and understanding of their plight through education and interaction.
As a Sanctuary, we provide a safe place where injured or unwanted donkeys are cared for and offer them a home for life. As a Rescue Centre we provide a place where donkeys who are ill, injured, not cared for or badly treated can be taken and given treatment and care, with a view to finding them a new loving forever home.
rescue, recuperate and rehome - it's what we do!
share the love and support donkey dreamland
Join Donkey Dreamland rescue centre in their daily activities taking care of the rescued donkeys. Guests will arrive at the sanctuary where your host will introduce themself and tell some of the story of Donkey Dreamland's formation and speak about the experiences of some of the donkeys.
After a tour of the sanctuary you will take a walk with the donkeys, enjoying the company of these amazing creatures as well as experiencing the amazing countryside surrounding the sanctuary.
Surrounded by beautiful wildlife and olive trees, you will find it hard to believe that you are just 5 minute drive from the beach, except that for the most part you will have an enticing view of the sea, when you are not gazing into the loving eyes of the donkeys.
The Standard Donkey Dreamland Tour provides entry to the sanctuary and a 30 minute guided tour* by a Donkey Dreamland guide. Receive a personal introduction to the donkeys, hear their stories, and learn a few donkey facts along the way! There is the opportunity to interact with the donkeys through petting and or grooming – although this may not be suitable for small children. After the tour, guests are welcome to spend time enjoying the peace and tranquillity of Donkey Dreamland.
special events and activities
support the donkeys through sponsorship