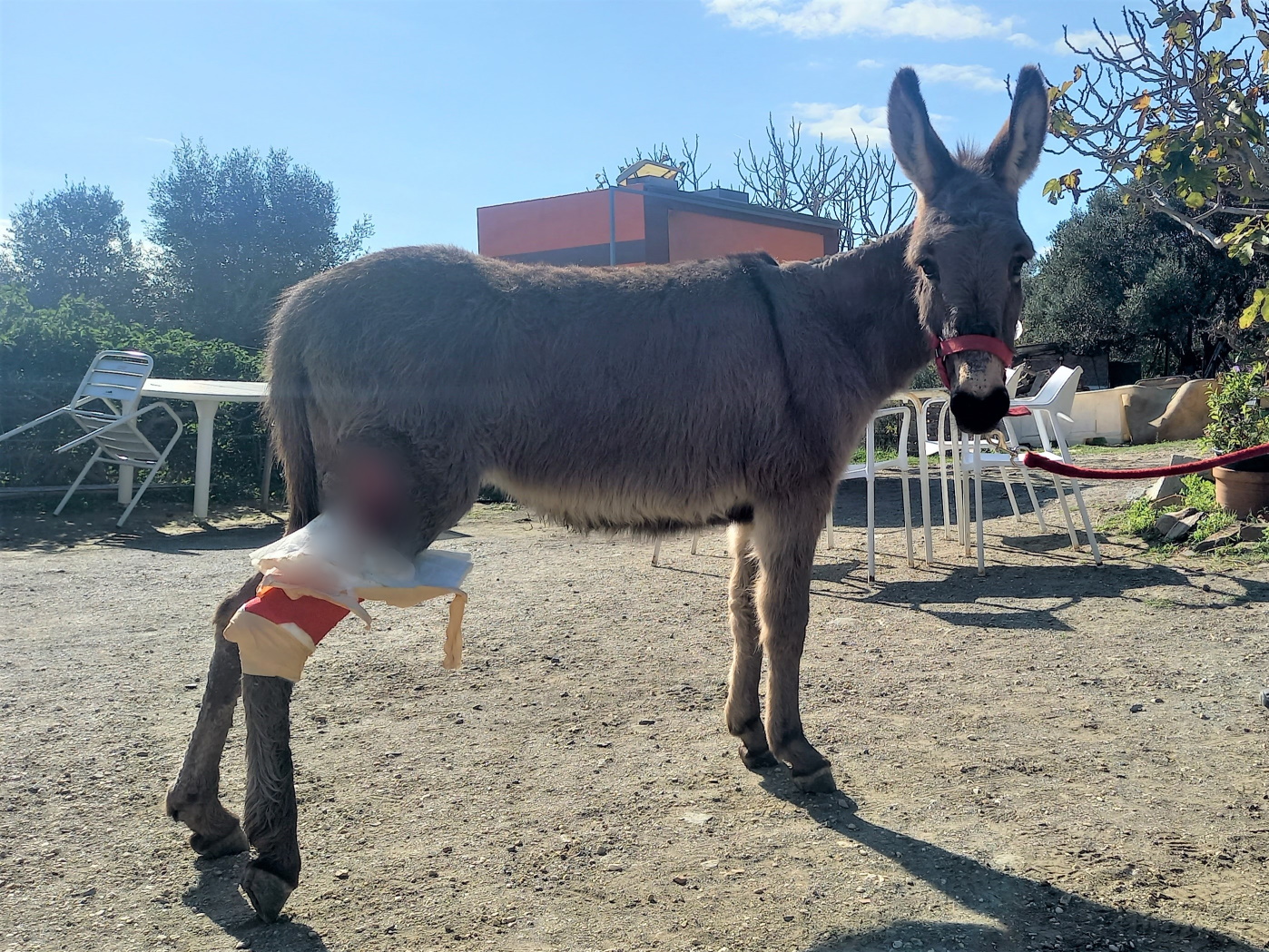 Valiente is our most recent and also our youngest rescue at Donkey Dreamland. He is only one year and two months old.
In January 2023 Valiente came to Donkey Dreamland with severe injuries, wounds and scars on his body. Dogs attacked him while he was tied up, not allowing him to move freely nor able to defend himself. His right back leg is missing a big part of a muscle, which needs daily medical treatment and stretching.
But there is hope! Valiente, which means "brave" in Spanish, lives up to its name. He is a curious young donkey, not afraid of cats and dogs! He walks around the rescue center and enjoys his new freedom and explores the world around him.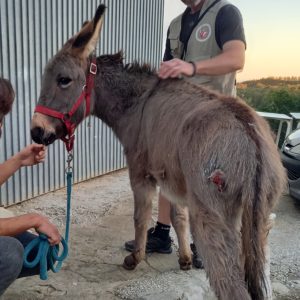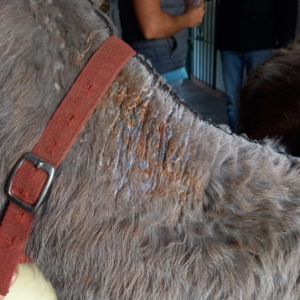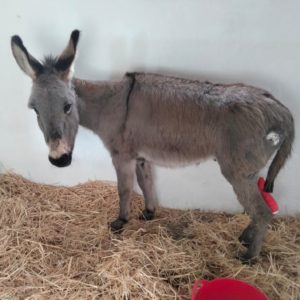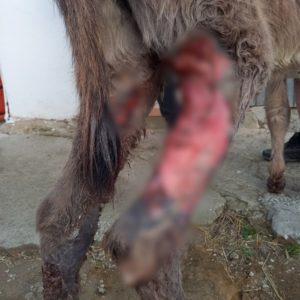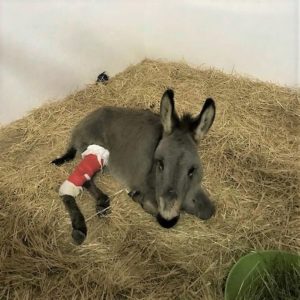 Still, he has a long and hard recovery ahead of him. And we are trying with all we have to help him gain strength and confidence. However, the veterinary costs and the expenses for medical products are expensive and an additional financial challenge for the sanctuary to cope with.
If you like to support Valiente and us in our mission for a full recovery become a sponsor!