celebrating the arrival of summer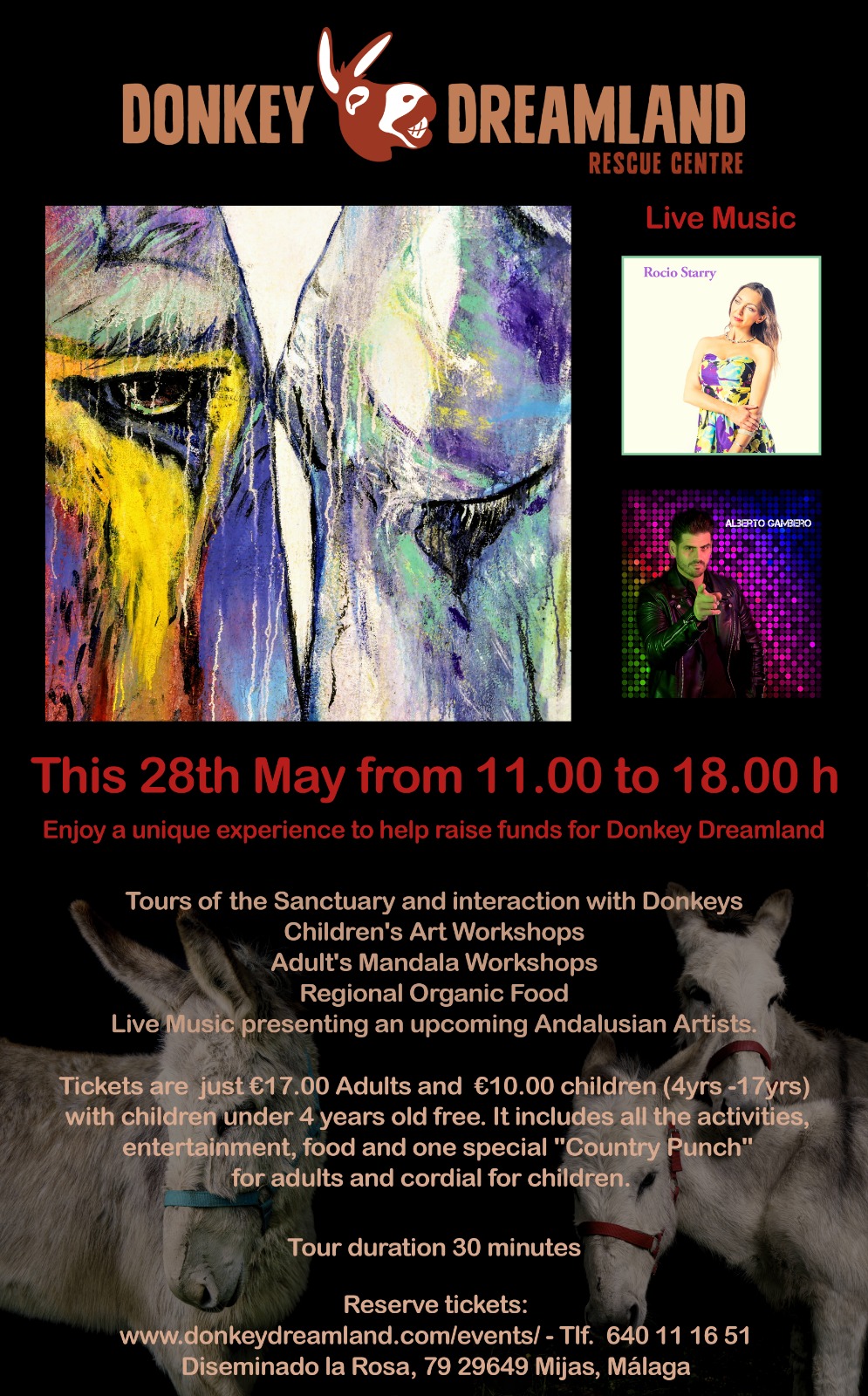 SATURDAY 28TH MAY
Join us at Donkey Dreamland on Saturday 28th May to celebrate the arrival of Summer and help raise funds for Donkey Dreamland. If you have been to one of our previous music events, you will know what a great time is had by all.
But in addition to having a great day, you will also be helping to raise funds for Donkey Dreamland to continue saving donkeys. A donantion of just €17.00 for adults and €10.00 for under 18's (under 5's go free) you will get to experience live music from some amazingingly talented up and coming local acts and delicious regional organic food, plus a complimentary "Country Punch" drink.
There will also be an art workshop for kids (adults welcome too), plus a Mandala Workshop for adults along with tours of the sanctuary and a chance to interact with the donkeys.
That's all included with your donation, but rest assured for a small donation there will be a bar offering all kinds of refreshments, such as various beers and wines and a choice of cold drinks. 
It will be a fantastic way to spend a few hours in the hills behind La Cala, supporting the donkeys ad generally having an joyous and relaxing time.
Check out the video of our last event (below) and get a feel of the great atmosphere generated by all who attended and book your tickets to support Donkey Dreamland whilst having fun!
RESCUE, RECUPERATE AND REHOME – IT'S WHAT WE DO!