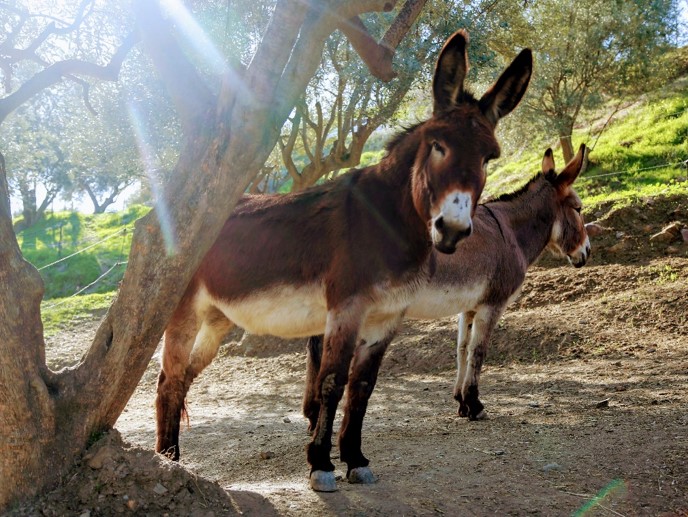 Carmela is eight years old and the daughter of Brandon, who has been adopted previously.
One of the donkeys that arrived with 'The Wild Bunch', Carmela was initially very difficult to get close to. However, after a while, it was Carmela who made the decision to trust us and the others soon followed her lead Carmela came from a the town of Coin and spent her days in a field with little stimulation or contact with humans, which we believe led to her initial mistrust of us.
We're happy to say that now she is very well balanced and is living her best life at Donkey Dreamland.