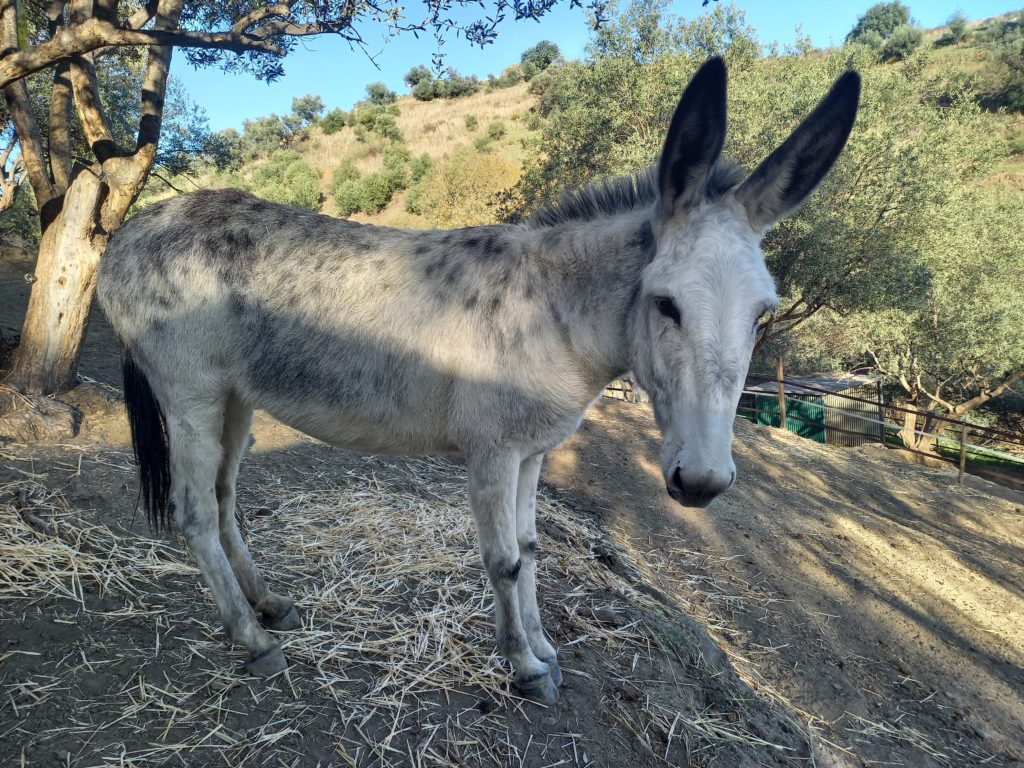 Antonella came to Donkey Dreamland on the 3rd October 2022, together with her Mother Lucía and her older brother Paco. 
They were never mistreated, but their previous owners couldn't take care of them anymore. As they arrived they were in a "proper" condition and had to put on a diet. 
By now Antonella has reduced her weight and enjoys donkey walks, especially together with her mother.
Antonella is 6 years old.