Sunday 27th November: christmas market 13.00 - 20.00 hrs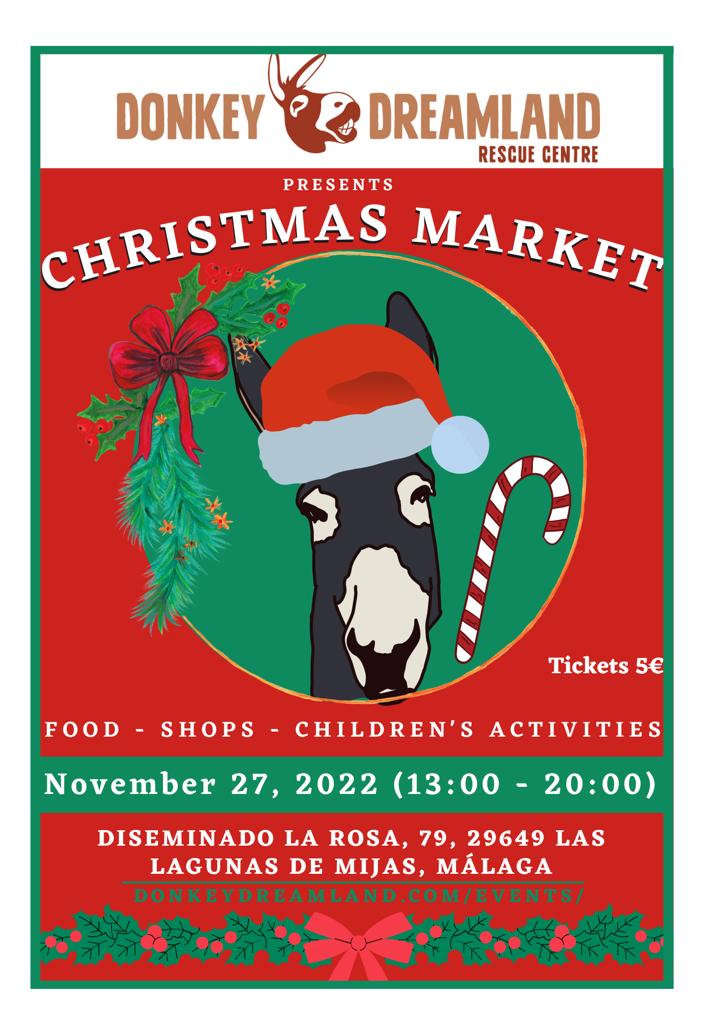 Christmas is arriving – so it's time to have a stroll around some Christmas markets. Donkey Dreamland are pleased to offer our own Christmans Market on Sunday 27th November with a variety of stalls offering their wares for your consideration, plus activities for children.
We can't promise a Winter Wonderland, but we can promise a great family day out,with stalls from which to get inspiration for Christmas presents, plus food and drink available too.
Plus have a tour of the sanctuary and interact with our amazing rescued donkeys. Come and share their love whilst doing some Christmas shopping.
All proceeds from the small entry fee go to Donkey Dreamland to help towards the expenses of running the sanctuary.
Why not make a real Donkey day of it a book a Donkey Walk in the morning, enjoy a spectacular brunch and then have a walk around the market stalls.
There is a SPECIAL OFFER for Donkey Walks booked for this day – just €28 with reduced prices for children (and it includes entrance to the Christmas Market) so check it out now.